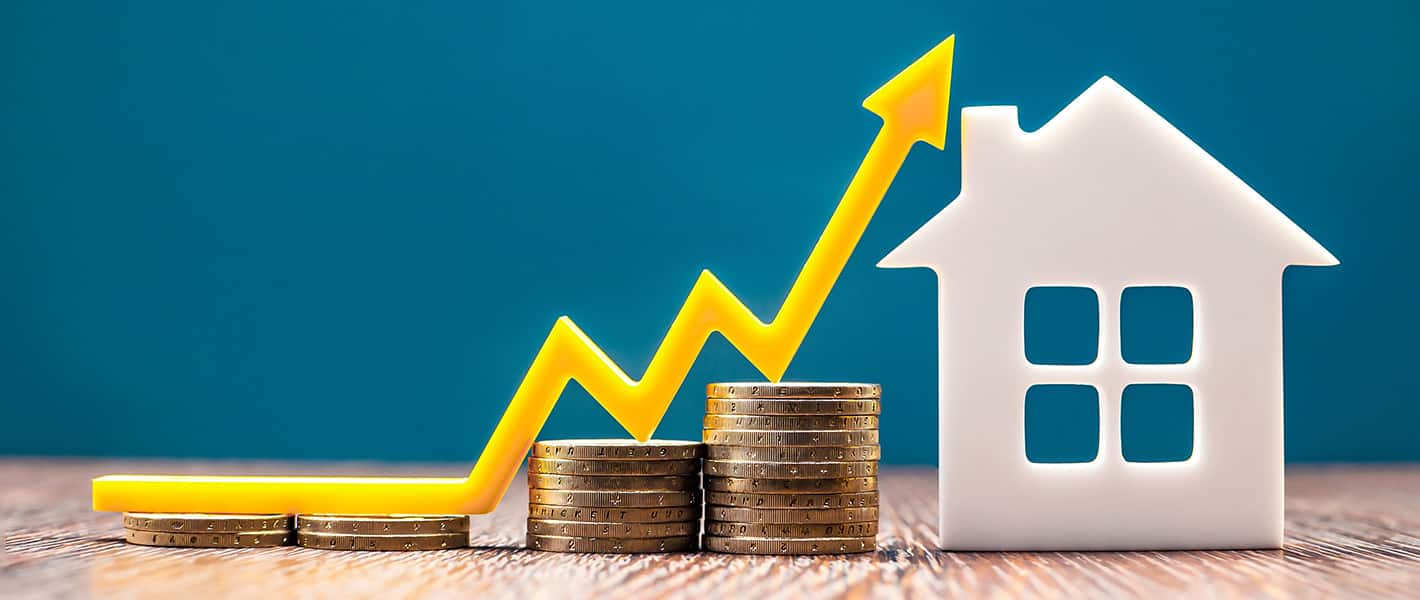 July 18, 2022
If you're considering building a custom home in Vancouver, you're likely wondering if you should build your new home now or wait for prices to drop?
After all, everything is getting more expensive, right?
The answer is much more nuanced, and I will go into some of the factors you'll need to consider in deciding whether you should build your new home now or wait for prices to drop.
Similarities Between Home Construction and the Stock Market
There are some similarities between home construction costs and the stock market. While the stock market rises and falls constantly, it generally rises over time. The same is true of home construction costs. The stock market and home construction costs both have some volatility built in—though over time, prices generally rise.
Building Materials Are Generally More Expensive Right Now
One of the biggest drivers of construction cost is building materials. You've probably heard that all building materials have gotten much more expensive over the last 2 years. This is generally true, but not always.
There is certainly much more volatility when it comes to the price of building materials. There are greater swings in prices on a monthly—sometimes—weekly basis. It's vital that you be aware of this as you get ready to build your new home. Because it takes time to design and plan a new home, get all the required permits, and get ready to begin building, as much as 18 months can pass from the time you decide to build your home to when the project is complete.
Because it takes 5-6 months to get the necessary building permits, the prices you see today may not look anything like the prices you'll see when you're ready to begin building.
We purchased gorgeous Maple hardwood from Quebec in 2020 for $8.50 per square foot; a year later the same hardwood cost $12 per square foot. However, some lines of Italian Wood Tile dropped 30-40% within the same 2 year timeframe.
As you can see, there is much price volatility. Timing is everything.
The most important consideration is working with a builder who will source building materials in a way that maximizes your savings opportunities.
Nobody Knows What the Future Holds
If any builder tells you they know what the future holds, they are simply guessing. Things change quickly. The only certainty is that the future is uncertain!
Experience can certainly play a role in this area. This is where Larch Construction shines. We purchase building materials regularly, and we are able to spot trends early. This helps our clients to get a better sense of what they can expect.
The Verdict: Should I Build Now or Wait for Prices to Drop?
Our advice to you is to get the ball rolling on your construction project as soon as you can. As I stated above, it takes 5-6 months to get the necessary permits in order to get started. Because of this fact, we think the best time to begin a construction project is NOW. Of course, work with a builder who will help to insulate you from pricing uncertainty by ensuring that you don't pay a penny more for building materials than is absolutely necessary.
The thoughts above are just a few of the details that go into planning custom Vancouver homes that are built to last. There are many pieces of the custom home building puzzle – budgeting, design, planning, building, and many others – that can help you make your Vancouver custom home a reality for you and your family.
When you're ready to begin a conversation about how Larch Custom Home Construction can be a valuable resource in building your custom Vancouver home, you can reach out to us to get started.