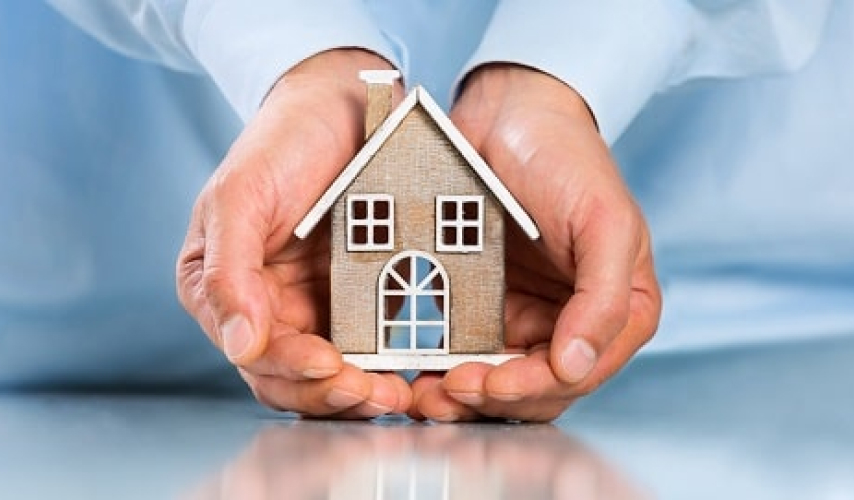 Spec houses are all the rage these days. From one corner of Vancouver to another, countless builders are jumping on the spec houses bandwagon.
This isn't the way we do things at Larch Construction. We've never built a single spec house and we don't intend to start. If you're debating whether to work with a builder to build a custom home here in Vancouver or just buy a spec house, it's important that you have all the facts so you can make an informed decision.
Before we dive into the reasons why Larch Construction doesn't build spec houses in Vancouver, let's define the term "spec house" to make sure we're on the same page.
What is a Spec House?
A spec house–a speculation house–is a home built without a specific buyer in mind. Builders who build spec houses are gambling that the build quality and materials he or she selects at the time of construction will be appealing enough that someone will purchase the home. From the builder's perspective, a spec house makes economic sense because they won't have to go through the hassle of convincing a buyer that they can build a home the buyer will like–someone can look at the home and see with their own eyes whether it meets their requirements.
On the surface, it might seem like a spec house could be a win-win for everyone involved. The buyer gets a home they want while the builder gets paid once the transaction closes.
As with anything, there are two sides to every story. While it appears that builders benefit from building spec houses, a more important question is: will you benefit if you buy a spec house? What's in it for you?
Does the Buyer Benefit from Buying a Spec House?
The question very few builders trouble themselves to ask is, "Does the buyer benefit from buying a spec house?"
At Larch Construction, one of our founding values is that if something doesn't benefit the people we aim to serve, we don't do it.

-Eugene Averbuch, Founder, Larch Construction
After thinking long and hard about spec houses, we reached an important conclusion. There are only a few reasons someone should ever consider buying a spec house:
You don't care about build quality; you want a ready-made house
You aren't concerned about the endurance of your home (lower build quality means things will break and wear out much faster than a quality custom home)
You aren't concerned about choosing much of anything in the home you'll buy
On the surface, these three items seem like they might be benefits. In reality, they aren't. These are quality shortcuts that will cost you in the long run. While you get a house you can move into right away, it all comes at significant cost in terms of quality, price, and customization options. Would you rather pursue your dream for a home–or a builder who doesn't know you, your wants, or your heartfelt desires in a home?
Spec Houses Have a Dirty Little Secret
Spec houses have a dirty little secret you need to know about so you can make an informed buying decision. When you look at a spec house, you might think it looks pretty good on the surface. But if you've ever hired an employee or gotten to know somebody, you know that what is hidden below the surface can be downright ugly.
The same is often true of spec houses.
If the building materials you can see are suspect, imagine how bad the quality is of things you might never see? Here are things you need to consider:
Is the home built on a solid foundation that will last as long as you need your home to last?
Were any corners cut in terms of wiring and other safety features?
Will the home properly disperse or eliminate moisture in bathrooms and other high humidity rooms?
Are all building materials good enough to stand the test of time?
Will the tradespeople hired to do the work be best in class or whoever the builder can quickly hire for the project (at the lowest price)?
These are all questions which need to be adequately addressed before you even think about purchasing a spec house. Larch Construction doesn't dabble in spec houses. The above reasons are just a few; the rest are below.
Pro tip: Many people erroneously think that the way to guarantee a pleasant experience when buying a spec house in Vancouver is to rely on a home inspection to reveal construction deficiencies or poor craftsmanship. Here's the truth: home inspections are non-invasive by nature. The inspector cannot see what is hidden behind a wall or buried underground. This puts you at substantial risk of becoming the victim of poor craftsmanship in a spec house.
The Speed of Spec Houses Encourages Poor Build Quality in the Name of Profit
Vancouver is blessed to have a number of very good builders who construct quality homes. Spec house building requires the builder to spend money to make money. First they acquire land on which to build, then they invest cash in building a spec house they hope to sell. If the spec builder gambles badly (it happens all the time) the builder loses money.
The way many spec builders choose to address this risk is by cutting corners in terms of quality, shortcuts they would never take if they were building a home for themselves or a family member.
When ROI (return on investment) is king, something has to give. Reducing build quality helps to ensure that the builder (and their investors) will be made whole no matter what happens:
the home takes longer than expected to sell
the final sales price is lower than expected
there are unanticipated delays
We respectfully have several questions for anyone considering a spec house: should you have to pay for the gamble spec houses builders make that they'll make money? Why should you accept low quality to help the builder justify the cost of their experiment?
Are we wrong to believe that this shouldn't be your problem?
Contrast Spec Houses with the Larch Construction Custom Built Model
With a spec home, you essentially get what you get. Sure, you sometimes get to pick the color of the walls and flooring (if you're lucky). Don't like the layout of a room or how it ties into the rest of the house? If you want to change it, you'll do so after the sale, at significant cost.
Larch Construction builds only custom homes. Whether you're working with an architect or you choose to work with one we recommend, we won't begin working on your custom built Vancouver home until we have had a series of meetings to make sure we've given you final say in the home you're building.
We value your wishes and our single purpose in a Larch custom-built masterpiece is your satisfaction and ensuring we can answer yes to this question: do we truly believe that this custom home will stand the test of time and provide a welcome refuge from the frustrations of daily life? If yes, we move forward with the build.
Larch Construction's No Secrets Guarantee
Secrets are a real killjoy in the home construction business. Everything we do during the construction of your custom home is out in the open, free of secrecy. Because we custom build your new Vancouver home for you, it is possible to see what we are doing during every phase of the construction process. You can see the building process happen from the ground up, with nothing hidden from view on the off-chance you want to occasionally see our progress in person.
Do You Want a Spec House or a Custom Home You'll Be Proud of for Years to Come?
Only you can decide whether you want to settle for a spec house or you would rather invest in a custom built home you'll be proud to call your own. As you've learned in this article, spec houses have lots of trade-offs, none of which exist with custom-built homes in Vancouver.
When you choose to work with Larch Construction in building your masterpiece home, we'll work with you to:
Customize every aspect of your home to your lifestyle and needs
Determine your budget and help you decide which options make the most sense to you (not what a spec house builder decides is important)
Craft a home which will stand the test of time and will appreciate in value as the local housing market does
As you can see from this article, the reason Larch Construction doesn't build spec houses comes down to one simple concept: it isn't your best choice. Why settle for a spec house when you can choose every aspect of the home you'll buy?
The thoughts above are just a few of the details that go into planning custom Vancouver homes that are built to last. There are many pieces of the custom home building puzzle – budgeting, design, planning, building, and many others – that can help you make your Vancouver custom home a reality for you and your family.
When you're ready to begin a conversation about how Larch Custom Home Construction can be a valuable resource in building your custom Vancouver home, you can reach out to us to get started.