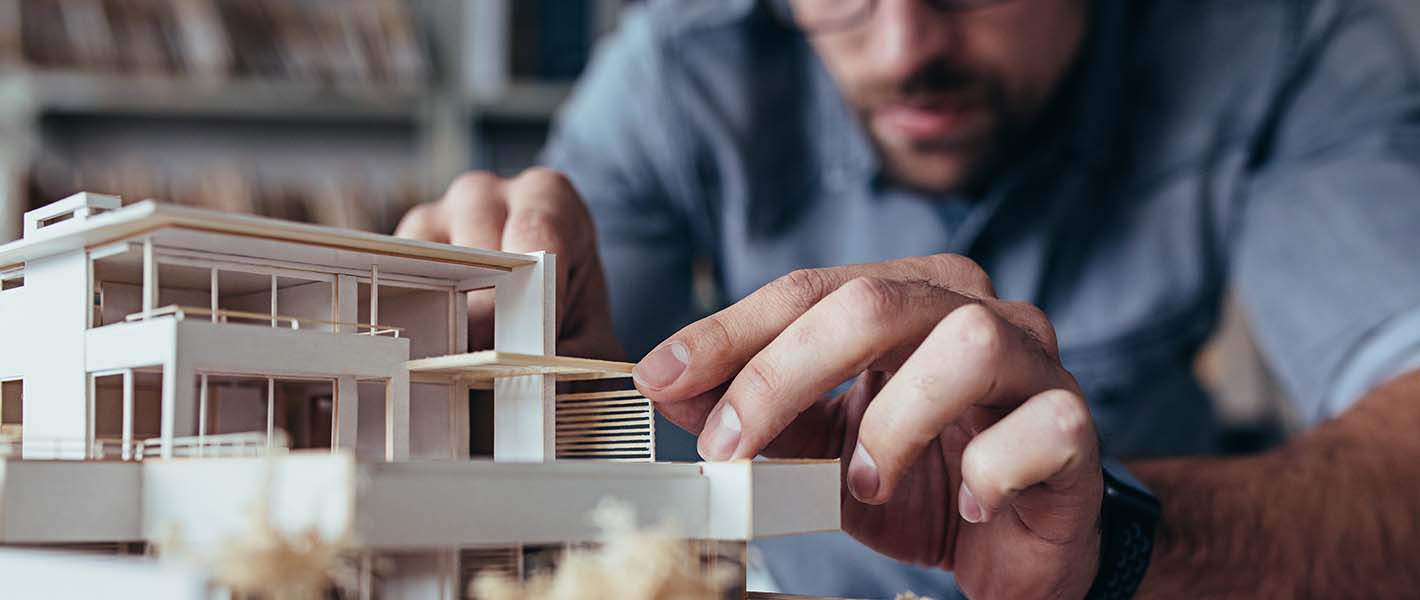 February 7, 2022
If 2022 is the year you'll finally build a new home in Vancouver, you'll have a lot to think about. When it comes to the design of your new home, you'll have two basic choices: to work with an architect or an architectural designer.
What is the difference between the two? Is one better than the other?
While architects and architectural designers can both do a fantastic job in helping you to design your dream home, there are a couple of differences, the biggest one being educational background.
An architect is required to go through a rigorous educational training regimen, as well as licensure through Canada's architecture regulating body, while an architectural designer has no such requirements.
On the surface, an architect might be preferable to an architectural designer. After all, an architect has devoted years of their lives to studying architecture. However, this isn't always the case.
However, getting an accurate picture requires a closer look.
Architectural Designers Can Be Just as Skilled as Architects
Even though architectural designers haven't invested as much time in architecture-specific education as architects, many highly skilled, qualified architectural designers exist who through life and work experience are just as qualified as all but the best architects.
How Architects Work
Architects have reputations for designing everything from scratch, based on the requirements of the client. Once they've learned what is wanted, they devise the most creative design concepts possible based on their interpretation of what they are designing.
Many architects come up with stunning, creative renderings which will be unique and truly one-of-a-kind.
This creativity comes at a cost (more on that below) but might very well be worth the investment if you want a remarkable, custom build.
How Architectural Designers Work
Architectural designers typically do a very good job on projects that are not over-the-top when it comes to being special. Architectural designers are skilled at what they do.
A great many architectural designers are incredible artisans who care deeply about the product they put out.
Some of the architectural designers we work with are so good that they were trusted to design some of the most expensive masterpiece homes Larch Construction has ever built.
Possibly the most significant difference between architectural designers and architects lies in the way they put designs together. Rather than custom architectural techniques, styles, and deigns for each project, they will pick and choose from things they have done in the past.
What you wind up with is an aesthetically pleasing home that is semi-custom in nature. While it won't be truly one-of-a-kind like what an architect would design, it is often just what the client wants.
Deciding which approach is preferable is a highly personal choice, which can be guided by budget and other considerations.
Pricing Differences Between Architects and Architectural Designers
Generally speaking, architects typically charge significantly more than architectural designers. However, this is not always the case as there are very expensive architectural designers and comparatively cheap architects.
Because there are so many good-to-excellent architects and architectural designers in metro Vancouver, rates are lower than they might otherwise be absent competitive forces.
Determining the Right Pro for the Job: the Easy Way
Because every building project is different, it is important that you have the right design pro for the job based on the specifics of the build you'd like to achieve.
One of the services Larch Construction provides as a matter of course is offering guidance towards the architect or architectural designer who is best suited to the project.
In some cases, this means an architectural designer, in others, an architect. In all cases, it will be the right pro for the job, the project, the budget, and the overall design aesthetic you're looking for.
Regardless of whether you choose to work with an architect or an architectural designer, Larch Construction will ensure that the home we build for you is rock solid, built from the best materials, and will stand the test of time.
The thoughts above are just a few of the details that go into planning custom Vancouver homes that are built to last. There are many pieces of the custom home building puzzle – budgeting, design, planning, building, and many others – that can help you make your Vancouver custom home a reality for you and your family.
When you're ready to begin a conversation about how Larch Custom Home Construction can be a valuable resource in building your custom Vancouver home, you can reach out to us to get started.