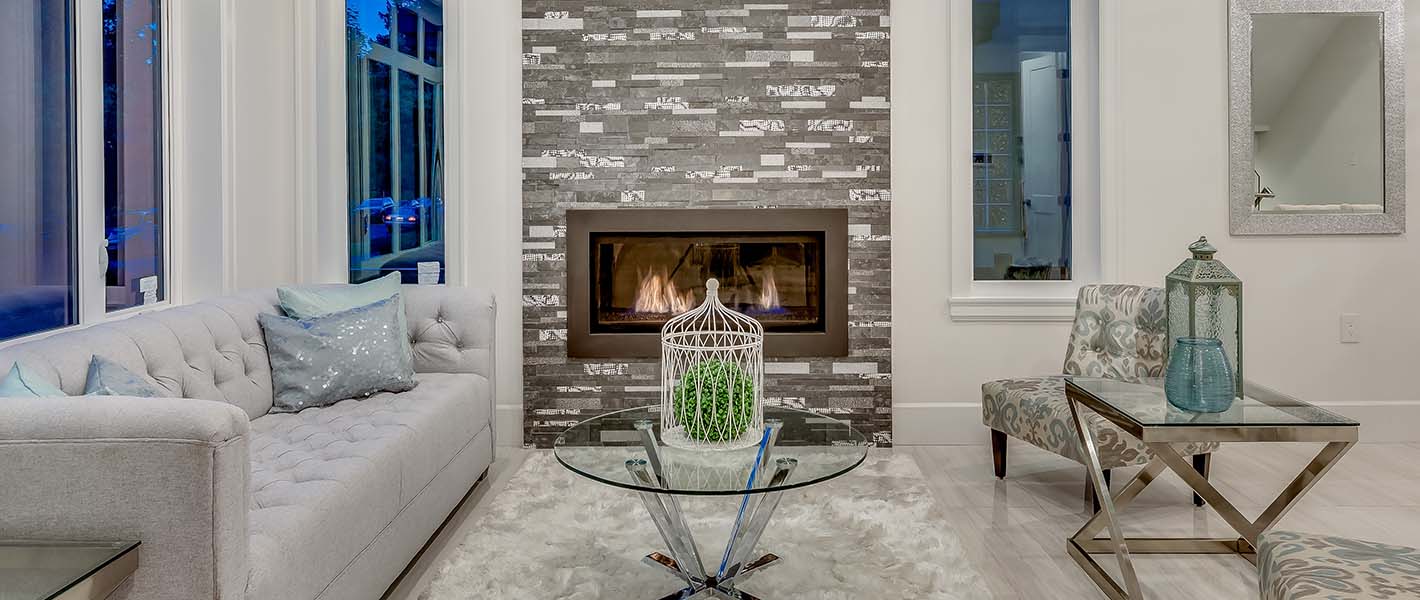 September 16, 2021
Your custom Vancouver home needs an electric fireplace, especially if you're at all concerned that a gas fireplace might warm your home up too much.
If you've been reading this blog for any length of time, you know that I regularly share some of my experiences building custom homes in Vancouver.
One of the most requested amenities in homes we build has to be the electric fireplace.
Here are 3 reasons you should consider an electric fireplace when you build your custom Vancouver home, whether you choose to have us build it for you or you decide to use a different building contractor.
Electric Fireplaces Have Limitless Design Options
If you are thinking about building a home in Vancouver, you'll want to have plenty of design options for each room of your home. When you're ready to install an electric fireplace at the time you build your custom home, one thing you'll quickly discover is that you'll have limitless design options.
Want a futuristic looking electric fireplace? You can choose from many.
The same is true if you want an electric fireplace that looks elegant, or fits the decor of your living area, or the theme of the room you'll design as part of the design process.
There are even options that will let you have an electric fireplace in the event that you choose to build a custom home with smaller, cozier rooms.
The point is, you will not be held back by any of these considerations.
Your Electric Fireplace Won't Heat Up Your Home (Unless You Want it to)
While some homeowners like the heat that can radiate from a fireplace, not everyone wants (or needs) the heat.
With the kinds of highly energy efficient homes that Larch Construction builds, you won't need a fireplace as a source of heat.
This doesn't mean you won't want one, though.
Let's face it: there's something beautifully magical about gazing into the flames of a fire, especially when you're with loved ones.
Electric fireplaces can give you the look and the allure of fire, without the heat.
If you want an electric fireplace and you have health conditions, for instance, circulatory problems or you just get cold easily, you do have the option of ordering an electric fireplace that will also provide heat.
Like I said, your electric fireplace options are limited only by your imagination.
Electric Fireplaces Are Cost Effective
Electric fireplaces are generally less expensive to install, own, and maintain that gas fireplaces. When we install an electric fireplace when we build your custom Vancouver home, the overall cost will be less.
Importantly, electric fireplaces don't draw much electricity, and the monthly cost to run an electric fireplace is low.
In short, electric fireplaces are extremely cost effective.
Safety Considerations with Electric Fireplaces vs Gas Fireplaces
An important consideration (and benefit) of electric fireplaces when compared to gas fireplaces is one of safety. Electric fireplaces have fewer parts to break. Electric fireplaces don't bring the risk of carbon monoxide poisoning that gas fireplaces do (even though this risk is negligible with the quality of today's gas fireplaces).
Quite possibly the most impressive benefit to building your custom Vancouver home with an electric fireplace is this: your electric fireplace will last for a long, long time.
What is an Electric Fireplace Good For Then?
The majority of custom homes currently being built in Vancouver take advantage of radiant hydronic heating. In case you aren't familiar, radiant hydronic heating is what you might call "floor heat" – a cutting-edge heating device that drastically reduces the inefficiencies of other forms of heat.
Because of this, there is no actual reason for an electric fireplace other than for visualization or zone heating (heating a small area where you might want to feel a little heat to accompany the ambiance of the flames coming from your electric fireplace.
In my experience building custom homes in Vancouver for many years, some people care a great deal about having an electric fireplace while others simply do not care.
Book an appointment with Larch Construction today. We can find out where you stand on electric fireplaces and lay the groundwork for your custom Vancouver home.
The thoughts above are just a few of the details that go into planning custom Vancouver homes that are built to last. There are many pieces of the custom home building puzzle – budgeting, design, planning, building, and many others – that can help you make your Vancouver custom home a reality for you and your family.
When you're ready to begin a conversation about how Larch Custom Home Construction can be a valuable resource in building your custom Vancouver home, you can reach out to us to get started.